Intuitive interface
iPosterSessions WYSIWYG templates make it easy to create interactive poster presentations that attract, engage & inform.

Unlimited content
Authors can present as much content as they need. Visitors can explore the content as deeply as they wish.
Multimedia tools
Display high-resolution images and videos & GIFs. Record a narration or add audio clips.

Digital & Dynamic
Online creation & display. No paper, Powerpoints or PDFs.  Update content at any time, right through the conference.
Extended contact
Explore each poster presentation with full interactivity after the conference – on computers, tablets and smartphones.

Added value
iPosterSessions provides an innovative platform for sponsors & partners to present themselves to your constituency.
trusted by
How iPosters work for you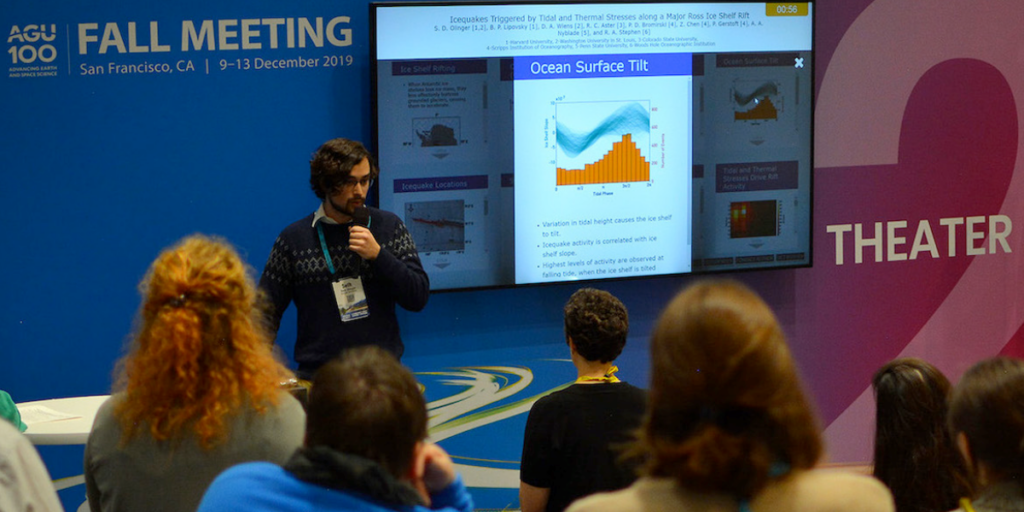 If you are an event organizer…
Use our secure system to deliver interactive and multimedia-rich online poster sessions.
We handle everything from start to finish, including importing author and metadata lists from your abstract management system.
We send invitation and reminder emails to your authors with links to 'how to' guides, video tutorials and FAQs.
We set up a customized gallery screen for display at your conference (onsite or virtual).
We provide dedicated onsite or online support throughout the conference.
You can log in at any point to view your conference's progress.
We provide continuous status reports and rich statistics.
If you are an author…
Once you receive your event welcome email, you can login and start creating.
Choose from a variety of multimedia templates.
Invite co-authors and collaborate with them in real-time.
Design your presentation with easy-to-use editing tools that allow you to select colors, backgrounds, typefaces, and more.
Add high-resolution images and videos, sound files, iframes, slideshows, links to external websites, surveys, and more.
Set up text and video chats
Unlike static e-posters and PDFs, there is no limit to the content that can be added to an iPoster.
If you are an attendee…
Explore the poster presentations on-site on high-definition touch screens or online from any internet-connected device.
Make use of our ADA508 & WCAG compliant accessibility tools
Search, filter, sort and scroll through the iPoster Gallery to find the research that interests you.
Tap or click to expand content boxes to read more.
Click to expand images, tables and diagrams to study them in full-size detail
Play videos, slide shows, and audio files.
Connect to dynamic datasets and background content on external websites.
Contact authors, add comments, bookmark favorites.
Continue to explore your interests online after the event is finished.
If you are an exhibitor or sponsor…
The iPosterSessions system provides a powerful communications platform for you to reach out to and interact with participants.
Our online multimedia system enables you to be visible and reachable both during and after the event – on any Internet-connected device.
And you'll get comprehensive statistics on visitor engagement. Whether in-person, virtual or hybrid, iPosterSessions increases the value of your participation.